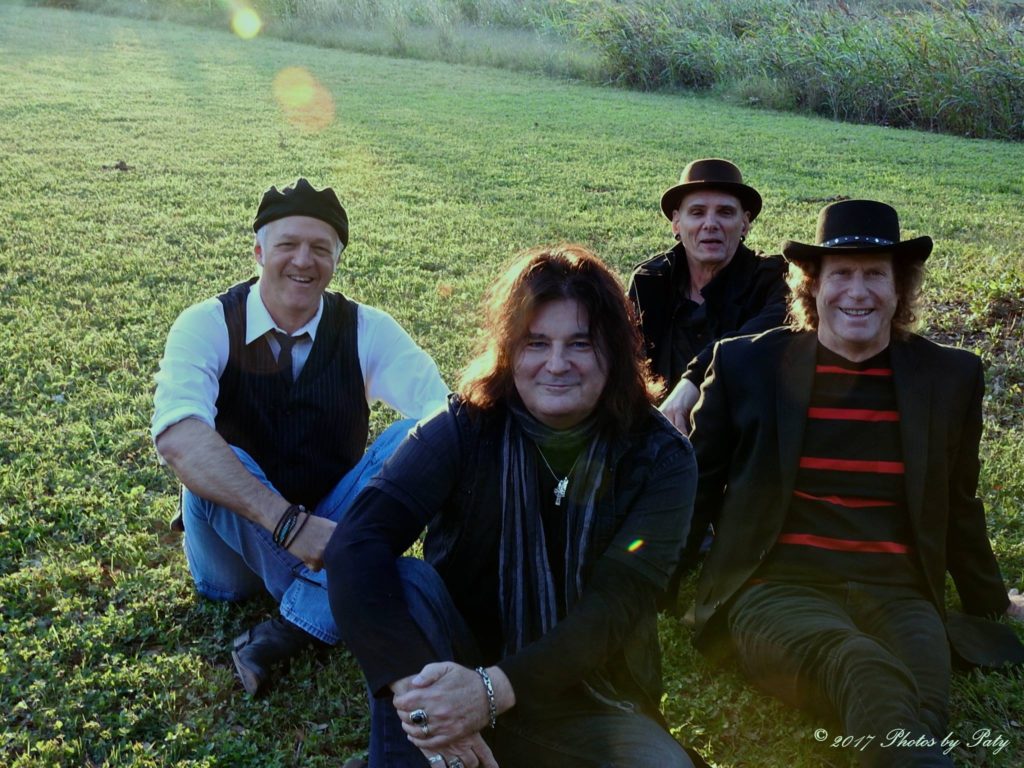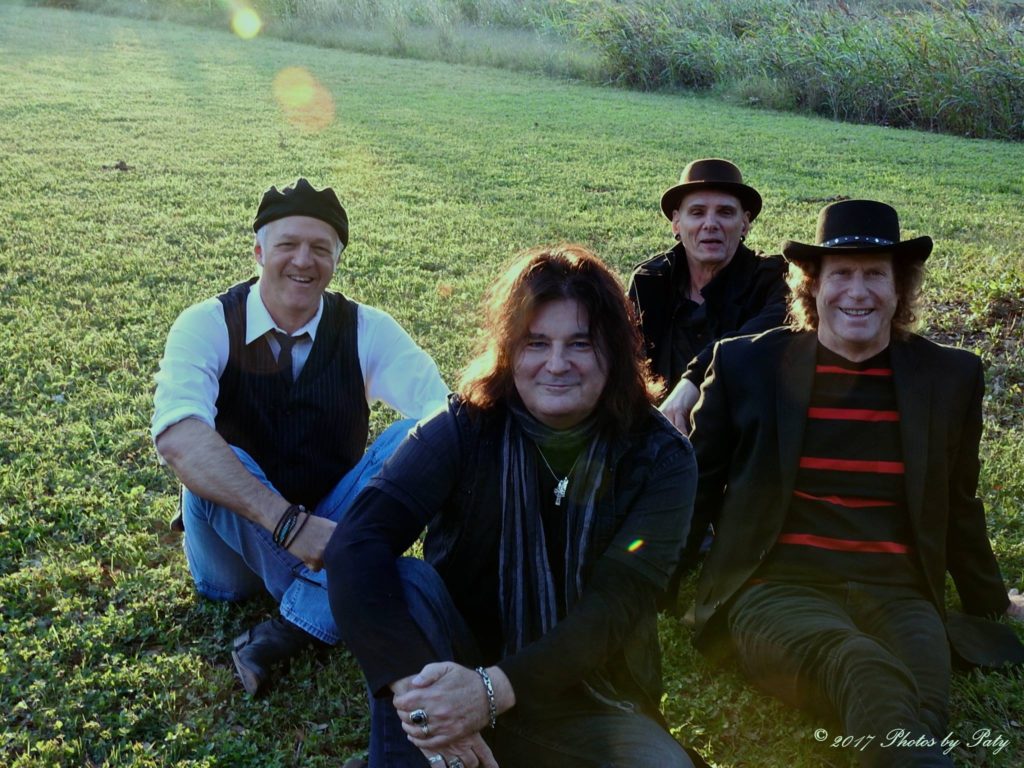 Tom Gillam & the Kosmic Messengers
Tom Gillam's latest release "Beautiful Dream" is about a lot of "things" but mostly it's about beginnings and endings or a Gillam himself says "It's about..40 minute of music".
The beginning would be with his band Tom Gillam & the Kosmic Messengers and the end would be, at least for the foreseeable future, his days as a solo artist .
"There is so much more I can do with this band, than what I'd experienced in the past, recording basically whom ever was around at the time" he quickly injects "though I had a good time and got some great results with those releases, they never felt as cohesive as Beautiful Dream does".
Much of the credit for the "cohesive sound" of the record can be traced to the other members of The Kosmic Messengers with whom Gillam has been playing live shows with for almost two years. "What started out being just a way to play (2013's) "Good For You" live has blossomed in to a full blown band, one in which I feel a musical kinship and freedom I'd sought for so long but never really attained" "David Spencer (Lead & Slide Guitar, vocals) and I really not only "think alike" musically but almost have a weird telepathy when it comes to guitar playing and even writing as well!"
The Kosmic Messengers are: David Spencer (lead guitar, slide, steel guitar & dobro), Dan McCann (Bass guitar) and Kenn Furr (Drums and Percussion) and their presence can be felt in each track of Beautiful Dream, be it the dueling guitar harmonies on "Flying Blind" or "Just Don't Feel Like Love", the moody melodic bass on "Lazy Sunday" or the drumming bombast in the intro to "Better Things To Do"  each member not only shines in their own light, but also compliments Gillam's vocals and Guitar playing as well as bring his brand of songwriting to life.
"Beautiful Dream is not just a collection of songs…well in some ways yes it is, but the 10 tracks (9 full songs, one instrumental) actually tell, albeit loosely, the story of a break up. In Gillam's own words;
"It's not so much of a concept album but more of a "quasi-concept' album" he says with a smile. "I know it sounds pretentious but hey, I'm an artist, it's allowed" 
"I watched a friend go through a kind of sad divorce" Gillam says "I went through one myself although it was quite some time ago(Gillam is very happily married to his 2nd wife), and I know a bit of how he felt, from the initial utter disbelief ( Tell Me What You Want, Just Don't Feel Like Love), the finality of the divorce  (Red Letter Day) to a lost weekend (Flying Blind, Lazy Sunday) and to the final resignation that it's over and the (maybe) the start of something new (All About Me, Better Things to Do, Sail Away)".
"There's even a cover of an old Eagles tune "Good Day in Hell" re-imagined by The Kosmic Messengers for good measure." Gillam says followed by one of his hearty laughs
.
Sonically Beautiful Dream has just the right amount the "70's bombast" Gillam has been associated with in the past without sounding like a"throw back" as well as some much deeper sonic experimentation thanks to co-producer Ron Flynt.
"Our goal was to create a sonic landscape that, on first listen, would seem normal but on repeated listens would bring out the subtleties and depth of the recording"
Nowhere is this more apparent than in the 6min plus "Lazy Sunday" which incorporates  not only a lyrical "beautiful dream" but a "dream like" mid section that will sweep the listener away to another world. "We pulled out all the stops on this collection, no idea seemed too far out to try and there was no other mission than to create the perfect listening experience, lyrically and sonically" 
Three of the ten tracks on Beautiful dream were co-written with Guitarist David Spencer, something Gillam says we will see more of in the future. In Gillam's mind, the possibilities with The Kosmic Messengers are endless.Musically Gillam thinks there isn't anything Tom Gillam & the Kosmic Messengers couldn't tackle.
"I'm really proud of this band and this album and actually can't wait to record the next one!"  For Tom Gillam, those ideas are already starting to take shape, for the rest of us we'll just have to wait.
* the track Flying Blind is currently a single on Texas Music Radio stations and will be nationwide soon. "Beautiful Dream" is available @ iTunes, CDBaby, Amazon, and in Europe on Blue Rose Records. It is also available to stream @ Spotify!
(c) 2016 Radio Rodeo Music, Great Tone Records
Americana Live! 2017 Summer Showcase - Tom Gillam & the Kosmic Messengers