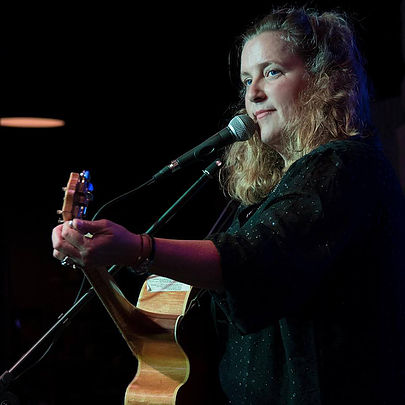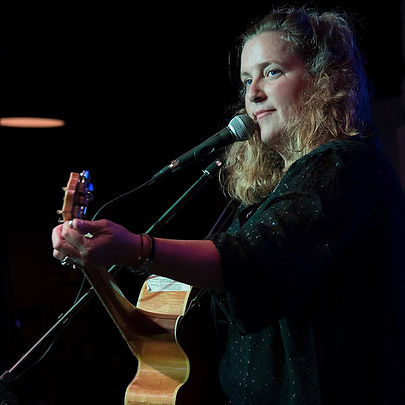 Anyone who meets singer-songwriter Susan Gibson will know immediately that her family is a core foundation in everything she does, from the songs she writes to the tour routes she takes.
Whether it's hearing her stories from the stage at one of hundreds of live shows around the country each year, sitting in on a songwriting workshop or coaching session with her, or running into her on the street in your town while she's walking her 5 dogs on a break from driving to the next show…you will hear Susan speak of her family.
It's her mom, Nancy Gibson, who inspired the title track of Susan's latest EP, "Remember Who You Are."  Susan says, "My mom said that her mom always used to tell her and her sisters, "Remember who you are" every time they left the house.  I don't know if that was before or after they got caught drinking beer with a bunch of their friends and gave fake names to the Crofton, Nebraska police, but it's something that she always told me and my sister as soon as we were old enough to leave the house. I would find it in notes in my lunch and written halfway into journals that I hadn't written in yet. She would write notes to us on banana peels with a toothpick and the words would turn brown– like reverse invisible ink. She was an awesome mom. We were lucky to have her as our constant." Nancy is also the catalyst for another song on the EP, "The Best of You," written about surviving cancer.  While Nancy lost her battle with lung cancer in 2013, Susan wrote it in honor of those who have fought cancer, be it the survivors themselves or the ones left behind.  "I decided that instead of feeling sorry for myself, my mom would have wanted me to write this."
To continue the thread of family and career in Gibson's life, a song that Susan penned at her parents' kitchen table while in college has been a cornerstone of her career as a performing musician and songwriter.  "Wide Open Spaces" was written as a college kid's cry for independence, but after The Dixie Chicks made it the title track of their 1998 debut, Gibson's song has been woven into the family stories of countless people setting off on their own, whether it's going to college for the first time or adventuring into one of the many new roads life takes us on as we grow older.
One of Gibson's roads lately taken her down a road that is once again influenced by her Mom, who was a beloved 3rd-grade teacher in Amarillo, Texas.  Gibson has added songwriting workshops and one-on-one coaching sessions to her schedule. She notes, "Being a performing songwriter is almost identical to being a teacher…you have an audience, you have a message and you have to hold their attention. And unlike teaching school, your success is determined by how many times they 'take your class'. Moving into teaching from performance seems like a natural progression."
"Remember Who You Are" is Gibson's latest collection of songs and was recorded with producer Don Richmond at the helm at Howlin' Dog Studios in Alamosa, Colorado.  Most of the instrumental heavy lifting was done by Gibson (vocals, guitar, banjo), and Richmond (guitars, banjos, mandolins, dobros, bass, violins, viola, organs, pedal steel, lap steel, percussion, and penny whistle), while James Doyle played drums and Maddie Clemmer sang background vocals.  The Amen Choir on "Little Piece of Heaven" features Drew Kennedy, Brandy Zdan, Josh Grider, and Walt Wilkins. This group, along with Kelley Mickwee and Gibson, are founding members of the Red River Songwriters' Festival that takes place every January in Red River, NM (www.redriversongs.com).
With this new EP that resonates of community and family, Susan's focus is now one that hits closer to home.  She plans to spend 2017 writing, recording, and playing shows around Texas that allow her to return to her family and roots as much as possible.   With her new EP in tow that is summed up by Gibson as "songs about the ache of loss and the balm of letting go," her next chapter is sure to seed a whole new batch of songs.
Title

Runtime

3:37

View count

87
Title

Runtime

4:16

View count

15,940
Title

Runtime

3:35

View count

584